GRAPHIC DESIGN FOR VENTURA COUNTY
Graphic Design, is the art and practice of planning and projecting ideas and experiences with visual and textual content. Design that's to be experienced in an instant is the easiest to recognize. Designers arrange type, form, and image on fliers, brochures, posters, advertisements, and other printed materials, as well as information visualizations and graphics for newspapers and magazines.
Graphic Design is often confused with illustration, but while an illustrator creates or draws an image in response to an idea, a graphic designer combines illustrations, photographs, and type in order to communicate an idea. Branding pulls together all of the artifacts of a commercial or institutional brand, like a business card, a sign, a logo, or an advertisement, into a visual, cohesive system.
SketchPad Graphic Design has over 27 years of experience in all facets of graphic design. We provide design services for both digital work and printed materials. Here is a list of some of our graphic design clients. While we do many types of graphic design work, we created some basic graphic design packages with pricing information to choose from. These packages offer different services to fit different budgets.
L E T' S   W O R K   T O G E T H E R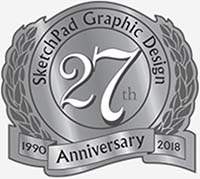 SERVING VENTURA COUNTY AND
SOUTHERN CALIFORNIA SINCE 1990
Larry Holt, co-Owner  |  Norma Holt, co-Owner
1.805.990.1189
larry@sketchpadgraphicdesign.com
© 2010 SKETCHPAD GRAPHIC DESIGN. ALL RIGHTS RESERVED.
All photos on this site property of and copyrighted by Larry N. Holt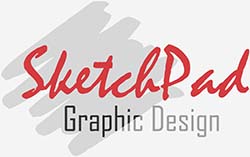 A U.S. VETERAN OWNED COMPANY