Business Starter
$999
logo
business card
flier
1 page website
Business
$1000 - $2000
logo
business card
brochure / mailer
3-5 page website
E-Commerce
$2000
logo
business card
brochure / mailer
3-5 page website with up to 10 products
Website Makeover
$599 and up
Want to edit, change, and update your site yourself? Then let us update your old, tired website to be a modern desktop and mobile website you can manage from any computer.
All websites that we create are: WordPress Blog Capable and Desktop/Mobile Friendly
Our websites include: Domain, SSL Certificate, and 1-Hour Training so you can manage your website from any computer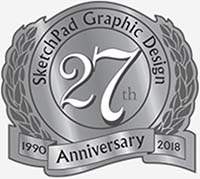 SERVING VENTURA COUNTY AND
SOUTHERN CALIFORNIA SINCE 1990
Larry Holt, co-Owner  |  Norma Holt, co-Owner
1.805.524.2740
larry@sketchpadgraphicdesign.com
© 2010 SKETCHPAD GRAPHIC DESIGN. ALL RIGHTS RESERVED.
All photos on this site property of and copyrighted by Larry N. Holt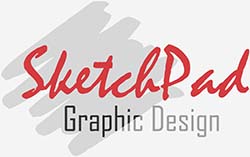 A U.S. VETERAN OWNED COMPANY