GRAPHIC DESIGN & PRINTING PRICING
In addition to the pricing for our graphic design packages, SketchPad provides individual pricing for each of our graphic design services. The pricing table below distinguishes between our design fees, as well as the cost for printing various quantities of each item.
This pricing table includes almost all of our graphic design services. Pricing for other items not included on this list are available on request. All printing prices include shipping and handling in local area.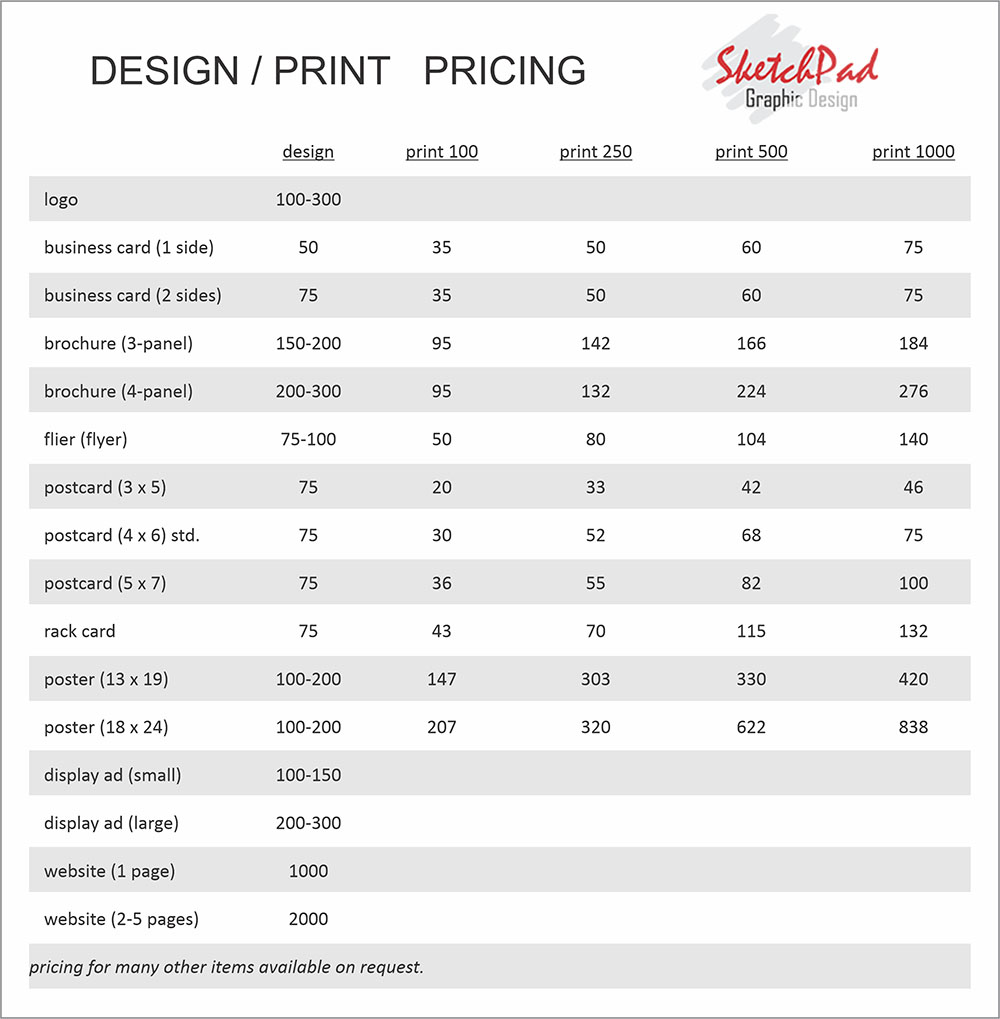 all pricing includes color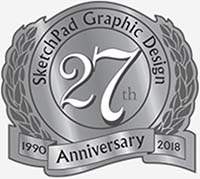 SERVING VENTURA COUNTY AND
SOUTHERN CALIFORNIA SINCE 1990
Larry Holt, co-Owner  |  Norma Holt, co-Owner
1.805.990.1189
larry@sketchpadgraphicdesign.com
© 2010 SKETCHPAD GRAPHIC DESIGN. ALL RIGHTS RESERVED.
All photos on this site property of and copyrighted by Larry N. Holt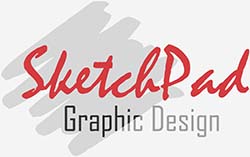 A U.S. VETERAN OWNED COMPANY