WEB DESIGN FOR VENTURA COUNTY
Web Design is like the printed brochure of the Internet. A well designed website works for you as well. It can help you sell a product, create a contact list, display videos, or enter into dialogs with visitors and potential customers. A website can perform a lot of repetitious work, freeing you up for more productive tasks. They can also update your inventory or membership list. They never take time off--they are open for business 24/7/365. Ready for business--day or night.
THE RIGHT WEB DESIGN
Likewise, a good web design will work with you and listen to your needs. At SketchPad, we are ready to work for you.  We are ready to listen to your needs and your goals. We are ready to put together a website that will work well for you. In addition, we understand the importance of a professional website design and are ready to work with you on your next web design project.
Call us today!
L E T' S   W O R K   T O G E T H E R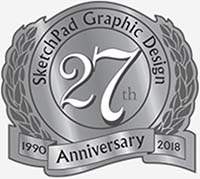 SERVING VENTURA COUNTY AND
SOUTHERN CALIFORNIA SINCE 1990
Larry Holt, co-Owner  |  Norma Holt, co-Owner
1.805.990.1189
larry@sketchpadgraphicdesign.com
© 2010 SKETCHPAD GRAPHIC DESIGN. ALL RIGHTS RESERVED.
All photos on this site property of and copyrighted by Larry N. Holt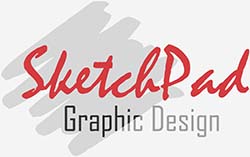 A U.S. VETERAN OWNED COMPANY